Approximately one-third of working Americans do not earn enough money to meet their basic needs. Wages have not kept pace with the rising cost of housing, healthcare, and education and currently, 40 million Americans are working in low-paying jobs without basic health and retirement benefits. For families walking a financial tightrope, unable to save for college, a home, or retirement, United Way is here to help.
"The relentless jobs crisis, combined with an historic number of natural disasters in every region of the country has left many of our friends and neighbors in great need of assistance," notes BCTGM International President Frank Hurt in his call to support the 2012 United Way Campaign.
These stark realities mean great hardships for working people. While labor works for fundamental changes to public policies to create a more just and humane economy, local unions and volunteer union members are reaching out, as always, to help neighbors in need within their own communities.
For more than six decades, the BCTGM and all of organized labor has maintained a national and community-based partnership with the United Way. This relationship has meant help is there when working families are in need. There are 160 full-time AFL-CIO Community Services Liaisons who serve as links between their state federations and central labor councils and United Way locations in 165 communities across the United States. In addition, 18 local labor agencies and four state labor agencies receive direct United Way support.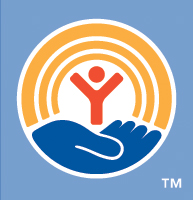 "The vital human services funded through local United Way campaigns make a difference in the lives of millions of Americans every year," says Hurt. "With an economy that is leaving most working folks behind, these services are particularly important."
Hurt reflected on the many BCTGM Local Unions throughout the U.S. that were very involved in their respective United Way chapters in 2011. "From youth programs and blood drives, to retiree worker programs and disaster relief, our local unions are incredibly involved in the United Way. I invite all locals to continue their valiant efforts and increase their involvement with the 2012 United Way Campaign," Hurt adds.
The core principles of the labor's partnership with the United Way are to activate and build on the strength and capacities of workers to create stronger, healthier, more compassionate communities; to develop new and existing relationships between workers, unions, and community based organizations; and, to promote and support community leadership and to concentrate on an agenda that encourages local definition, creativity, and hope.
Click here to go to read/print a letter to your Local Union from President Hurt encouraging participation in this important cause.