Action Center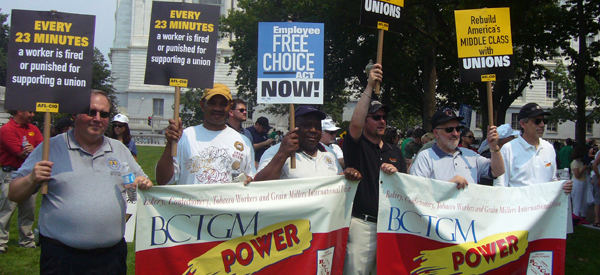 The BCTGM's dedication to improving the lives of working people goes beyond the workplace. We partner with allied organizations and are active and engaged in national dialogue on a number of important issues affecting union members, their families and the communities in which we all live.
This section is aims to inform members on the issues and campaigns in which the BCTGM is active. For additional updates, become a BCTGM e-activist and receive periodic calls to action on issues affecting working families.
As an Activist, you will recieve email alert messages on current issues when immediate action can make a difference. Sign up for the BCTGM e-Activist Network.
In this Section…

(c) 2017 BCTGM | The Bakery, Confectionery, Tobacco Workers and Grain Millers International Union. All rights reserved. Any use or disclosure for any purpose other than the intent of the original distribution is prohibited.